Pacific Fair Shopping Centre
Installed recently, this  6.67mm Nichia screen is the pride of the outdoor resort area at the newly revamped Pacific Fair Shopping Centre located on the Gold Coast. Installed on a 15 degree angle, the screen was designed to cope with the extremes of the QLD sun. it utilises the latest in light weight panels with advanced heat dissipation to achieve the required result for both AMP and Ooh Media.

Project Details
Pacific Fair,

6.67mm SMD outdoor LED Screen

Installed May 2016

20.88sqm
Installed for AMP Capital in conjunction with Digital Pace Solutions  

---
Vodafone Store – Pitt Street
This 3mm indoor screen was installed in January 2016, and marked Vodafone's first move into LED shop windows. The screen was installed as part of a large national roll out of LCD screens. The premier shop in Sydney CBD was chosen to showcase the digital shift in using LED screens rather than traditional LCD video walls.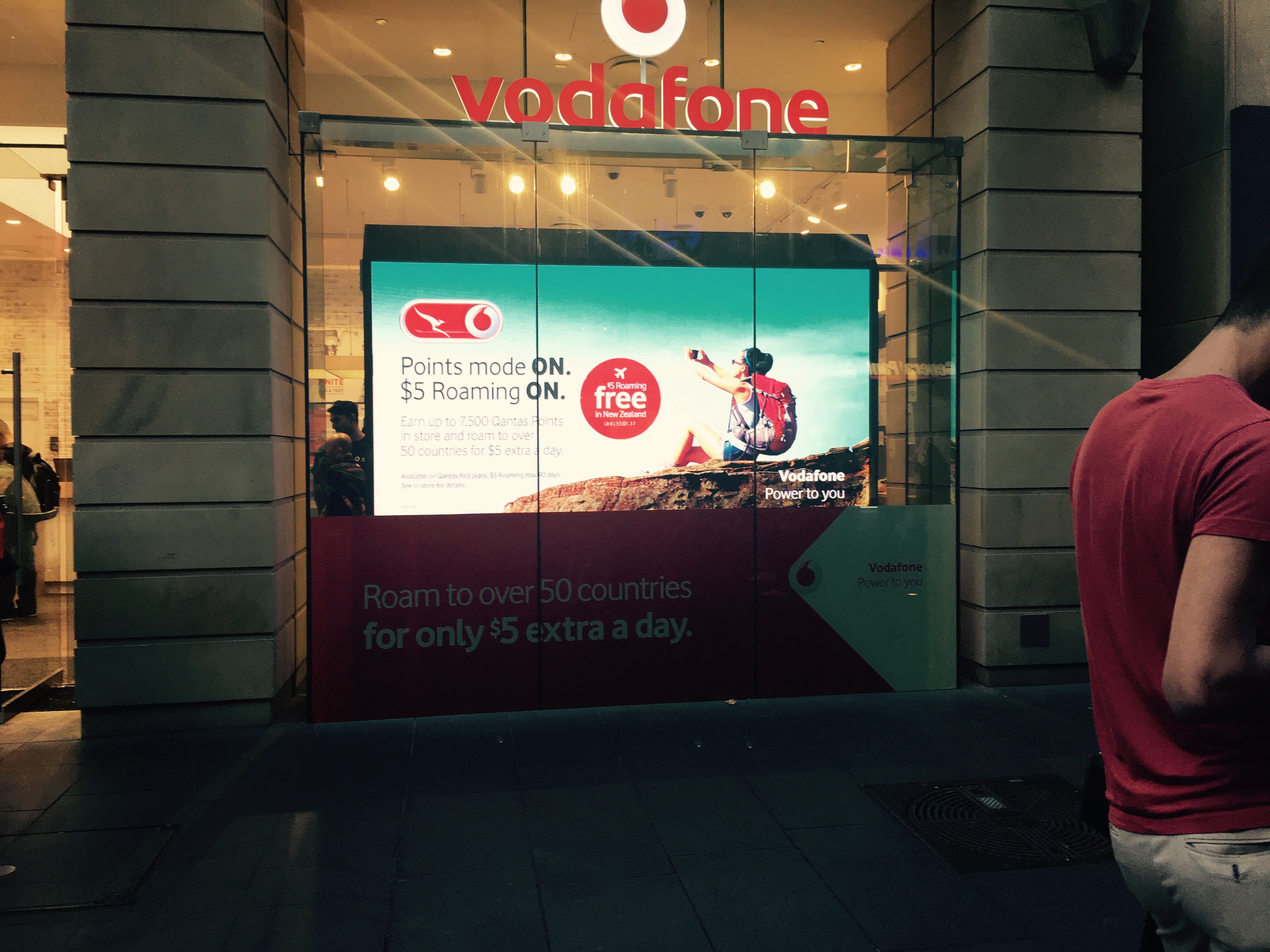 Project Details
Sydney Australia

3mm SMD indoor LED Screen

Installed January 2016

5.8sqm
Installed for

---
'I-

Stay' (ngaya ngalawa)
8 Chifley Square, Sydney (Mirvac)
Installed as part of the Mirvac's 8 Chifley development, for Mirvac Commercial, the City of Sydney Council, and artist Jenny Holzer. It was the successful launch of Jenny's first Australian artwork.
The entrancing artwork pays homage to the history and culture of Aboriginal Australians and Torres Straight Islanders, featuring writings from their poems, stories, songs, and other texts. The writings are animated on the LED display fitted to one of the building's soaring diagonal steel columns.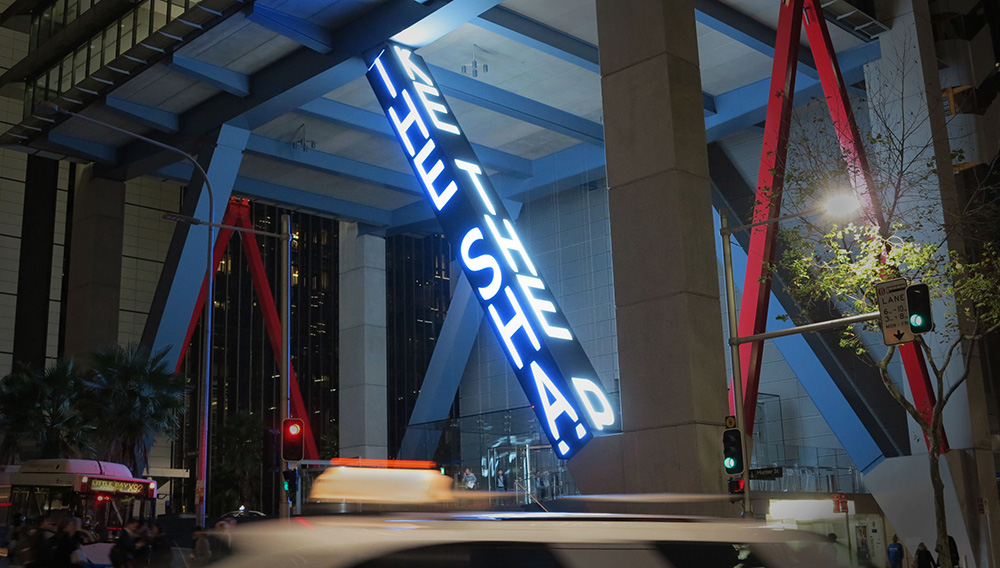 Project Details:
Sydney CBD
18mm SMD Curtain LED Screen
Installed May 2014
80sqm
Installed for 

---
New Zealand Stock Exchange (NZX)
The digital screen was purpose built for the needs of the New Zealand Stock Exchange, and the solution involves a specially constructed rail, that integrates with the buildings glace façade, and a high resolution outdoor LED that can withstand the harsh New Zealand coastal environment, to become New Zealand's largest permanent outdoor LED.
It was a challenging installation which took place over multiple nights to install this amazing LED stock ticker 5 stories up on two sides of the Zurich building in the heart of Auckland.

Project Details
Auckland, New Zealand
10mm SMD LED Screen
Installed December 2013 -January 2014
54sqm
Installed for 

---
Mounted LED Screens Sydney Cricket Ground
SCG Trust
Installation of the first fence and parapet mounted LED screens into the Historic Sydney Cricket Ground. Both screens were 14mm DIP and were project managed and installed in time for the start of the Sydney Swans AFL 2014 season.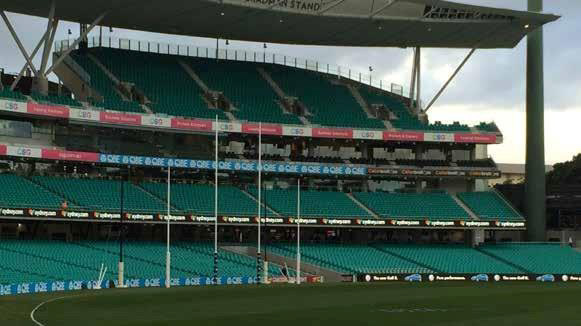 Project Details
SCG Cricket Ground, Sydney
14mm RGB Parapet LED Screen and parameter
Installed March 2014
113sqm and 217sqm
Installed for 

---
Clipsal 500
An annual project that hits the streets of Adelaide at the end of every February. Our task is the project management, installation, and removal of over 600sqm of LED screens. A total of 20 screens across the racing circuit ranging from 12sqm to 63sqm.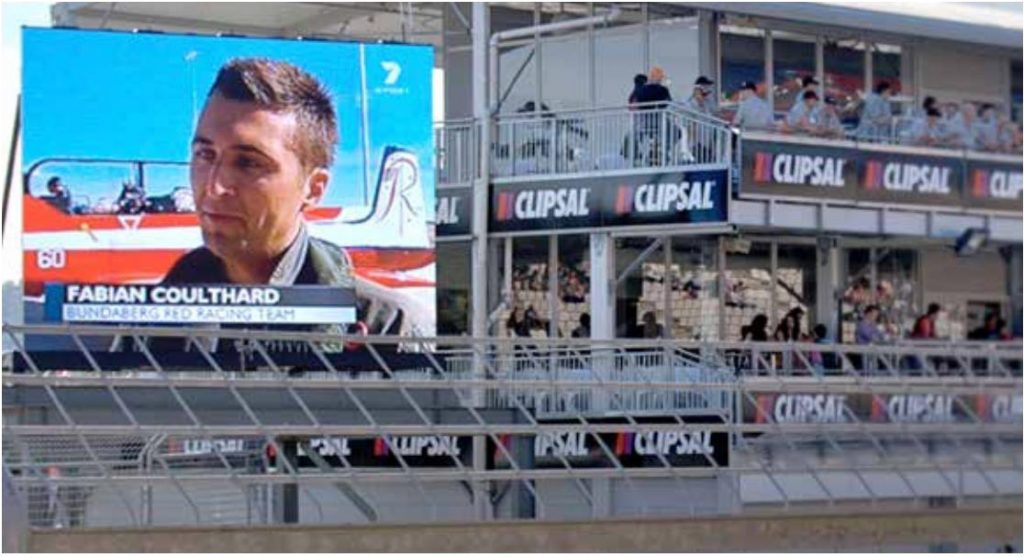 Project Details
Clipsal 500, V8 Racing, Adelaide
10mm SMD , 14mm SMD and 18mm DIP Screens
Installed February – March 2010 -15
Over 600sqm across 23 LED screens
Installed for 

---
All Phones Arena
The project was to install, as part of their new digital roll out. This involved replacing old static menu boards, redundant TV's and improving purpose designed waiting areas with new LCD screens along with numerous video walls and individual screens throughout the 5 levels of the arena.

Project Details
All Phones Arena, Sydney
40 – 65" LCD Screens
Installed August – September 2015
125 NEC LCD Screens
Installed for 

---
Sydney Airport Digital Roll out
Multiple screen installations both internally at the International Terminal as well as externally around the Domestic Terminal.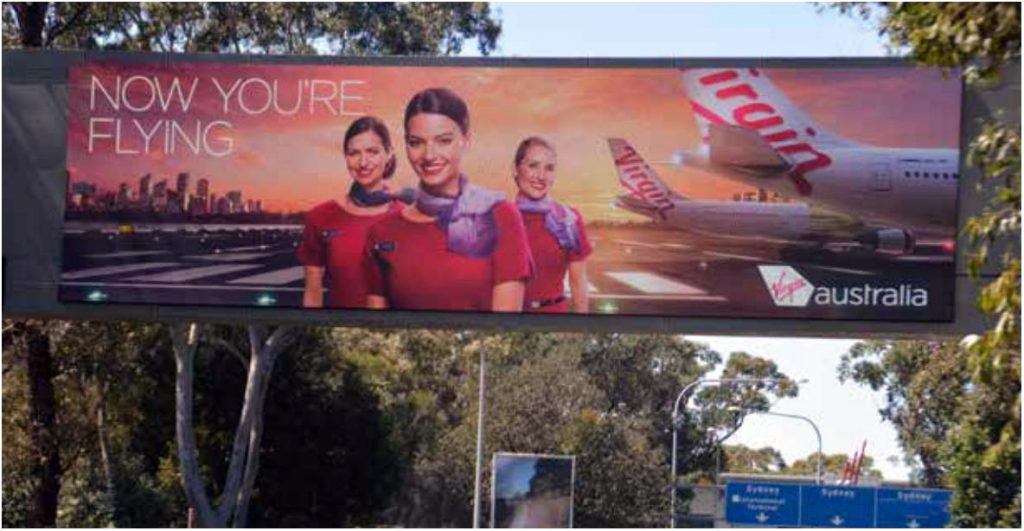 Project Details
Sydney International (Internal) and Sydney Domestic (External)
6mm SMD , 8mm SMD and 10mm SMD
Installed 2010 – 2014 (various times)
Over 200sqm across 8 LED screens
Installed for 

---