PCB Digital is pleased to be named the official reseller of all Evertz AV products across Australia and New  Zealand. Please contact the team for any product assistance.
EvertzAV is a division within Evertz Microsystems exclusively focused on the professional AV marketplace. Evertz Microsystems is a global leader in the design and manufacturing of professional audio and video infrastructure equipment addressing several professional AV vertical markets.     
Networked based AV Distribution                                                                                                                                                                   
EvertzAV's MMA-10G is an end-to-end network based distribution and routing technology tailored for the ProAV market. EvertzAV has carefully designed each aspect of the MMA-10G ecosystem blending the predictability of the baseband world with the flexibility and scalability of the networking world.
More info on EvertzAV Network Based AV Distribution…

Switch Fabrics                                                                                                                                       
The MMA10G-IPX/EXE 10GE switch fabrics have been developed for high bandwidth, low latency AV routing with deterministic control, essential for routing high resolution video and audio. The MMA10G-IPX/EXE provide secure, worry-free networking with configurable access via MAGNUM. Using 10Gbps Ethernet ports the MMA10G-IPX offers true wire rate port speeds with zero contention at maximum bandwidth. With up to 2304 10GbE ports, the EXE provides unmatched flexibility and scalability for AV transport over IP
More info on EvertzAV Switch Fabrics …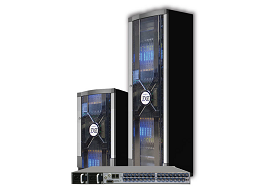 Network Gateways
The EvertzAV range of network gateways includes the MMA10G-HUB2 which is a powerful HDMI/HDBaseT router with 10GE extension ports. Other gateway products include 4K/60 single and dual HDMI gateways as well as other standalone transceivers.
More info on EvertzAV Network Gateway products…

Shared Network Resources
Included in the range of shared network resources are the V-Scribe Live video record and review server platform and the VIP multi-image processor (multiviewer)
More info on EvertzAV Shared Network Resources…
Control Systems
Orchestration and management of the MMA-10G AV distribution system is provided through Evertz' award winning suite of software. MAGNUM SDVN control system provides the live interactive communications with the devices, VistaLINK PRO provides the critical health monitoring of the system and Evertz' range of control surfaces make the system simple to work with at any level of experience.
More info on EvertzAV Control Systems…